Data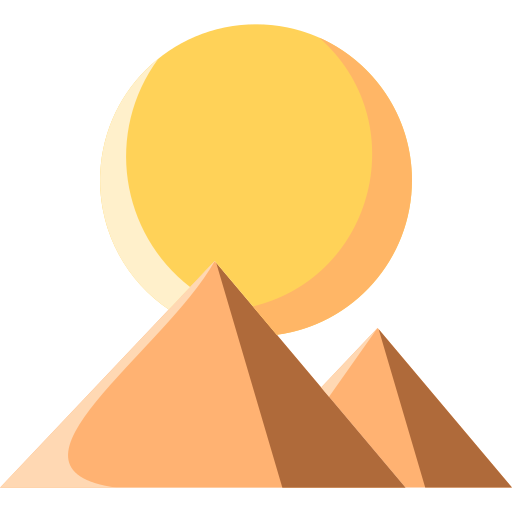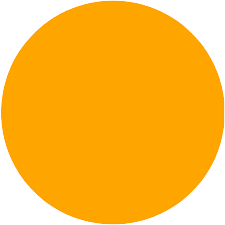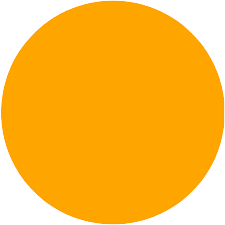 GHANA
Like much of the rest of Africa, commodity-dependent Ghana was not immune to the international debt crisis of the 1980s and 1990s. The impact on Ghana was felt by a fall in commodity prices and therefore lower GDP growth, such that the country's debt to GDP ratio peaked in 2000 at 112%., without the country taking on any new debt. However, in the mid-2000s, debt relief through participation in the HIPC initiative brought the country's external debt down by about two-thirds with a write off of over $2 billion. China has also been a generous creditor to Ghana, writing off a quarter of a billion dollars since 2000 to help support the country's debt sustainability.
In the last few years meanwhile, Ghana's macroeconomic performance has been very stable, with annual GDP growth averaging 6.8% from 2017 to 2019 due to a strong industrial sector and higher consumption. Public debt has risen since the early 2010s because of greater one-off expenditures and the issue of a $3 billion Eurobond (see below) but remains under IMF thresholds at 59.3% of GDP as of 2018.
However, the fiscal deficit has  almost doubled since 2017 to 7.3% of GDP in 2019. This is partly driven by low tax raising in Ghana. Tax revenue stands at just 12.6% of GDP in 2018, below the African average of 17.2% recorded a year earlier. Recognizing this shortfall, the Ghanaian government has introduced the "Ghana Beyond Aid" strategy to plug the fiscal deficit by improving tax compliance – including of informal businesses, reviewing tax exemptions – many of which apply to foreign investors – and identifying new indirect service taxes.
In 2019, the IMF assessed Ghana's debt situation as sustainable because of good market access as well as the country's aforementioned commitment to macro-financial stability. Reinforcing this assessment is Ghana's Fiscal Responsibility Act, which calls on the government to ensure the fiscal deficit does not exceed 5% of GDP. However, Parliament has suspended the implementation of the act for the 2020 financial year due to the ongoing COVID-19 pandemic. The IMF forecasts Ghana's fiscal deficit to increase to 16.4% in 2020, the highest rate amongst any country analysed for this report (NB: the AfDB assessment is different – Sudan is highest for that analysis).
Ghana's commitment to greater data transparency – reflected in the Rights to Information Law that was passed in 2020 – has earnt it one of the highest scores in the Debt Transparency Index. A broad – although incomplete – range of fiscal and debt data is available on the Ministry of Finance website, whilst the country also produces a publicly available debt management strategy and is a signatory to the Open Government Partnership, publishing all government contracts for public access.
Ghana
Revenue and Budget Balance
Report
Projected debt service to China vs Other creditors (USD Thousands)
Chinese credit has declined in importance in Ghana since 2011: Ghana's debt to China halved to 8.2% of total external debt stocks as of 2017, with the World Bank and the private sector emerging as the country's biggest creditors. In addition to the aforementioned market financing initiatives, this is due to a decrease in the absolute stock of Chinese debt as the country's loans to Ghana approach maturity. In practical terms, the largest Chinese-financed projects in Ghana were constructed in the late 2000s and early 2010s, including the Bui Dam (totalling $673 million) and a gas processing plant ($850 million), meaning Ghana is close to repaying the associated loans.
China Debt : GDP Ratio (%)
External Debt Stock to China vs. Other Countries (USD millions)
Although Ghana is classified as a middle-income country, as noted above the IMF does assess Ghana's debt position. Despite its pre-pandemic debt assessment, the IMF has revised its assessment of Ghana in late 2020 to at high risk of debt distress. The Jubilee Debt campaign has also classified Ghana as being IN a debt crises. However, as is also clear from above, Ghana has some significant financing needs in order for the population to achieve basic standards of life and poverty reduction, in particular ensuring access to water and internet, some of which may not be met through domestic financing alone.
The Ghanaian government devotes a significant share of expenditure to servicing debt, with debt interest accounting for a quarter of total government spending as of 2018 (its lowest since 2015). It has the highest relative cost of debt service out of the all countries analysed in this report. At over quadruple the share of health spending, debt service could represent a potentially high opportunity cost IF the projects being funded by loans are not helping raise citizen's standards of living or generating a return. Indeed, the country's interest bill has grown over three-fold to 6.15% in 2018 since the early 2010s – due to a greater reliance on commercial rather than concessional loans.
Since the late 2010s, Ghana has embarked on market financing by issuing Eurobonds to diversify funding sources and reduce dependence on aid. However, as a consequence, the country has become increasingly vulnerable to fluctuations in investment appetite. In particular, the depreciation of the Ghanaian cedi by 17.4% against the dollar in year-on-year terms as of 2019 has made Ghana's dollar-denominated external debt – and by extension the cost of serving this debt – relatively more expensive. This could have contributed to higher yields because investors demand greater compensation for rising debt vulnerability. For these reasons, the IMF has concluded that Ghana's risk of debt distress is high, while the Jubilee debt campaign predicts a debt crisis for Ghana in 2020.
WRITERS   Joe Peissel and Yike Fu   GRAPHIC DESIGNER  Kayode Animashaun
and The Development Reimagined Team
Statement on use of data:
Plan
Health and Well being choices
Protect
People are doing to support their fitness
During the month of January, health and fitness is top of mind for people setting resolutions for a healthy new year. Google searches for fitness peak at the beginning of the year and according to data from the International Health, Racquet, and Sportsclub Association (IHRSA), 10.8 percent of all health club members join their gyms in January.
Work
People plan to do at work when
restictions are lifted
Cases
Covid-19 Cases
It is a long established fact that a reader will be distracted by the readable content of a page when looking at its layout.
Month on Month
Global Corona virus Impact and Implications
COVID-19 cases crossed the 15-million mark globally this week, with South Africa replacing Peru among the top five worst affected countries.
Health
Countries Spend On Their Health Systems