29
49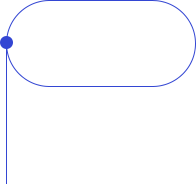 Growth
Analysis
Debt
Analysis
Africa
Unconstrained
Perspectives on the Continent's new era.
Find out more
Economic analysis of African countries often groups the entire continent together. The term 'Africa' is frequently used as a broad generalisation for one or a small collection of African countries. This is unhelpful and contributes to a perception that conflates a single country to represent an entire continent. Africa is not a country.
Africa Unconstrained: Perspectives on the Continent's New Era challenges current narratives on the economic future of African countries. We use in-depth analysis, webinars, interviews with global experts and original research to bring out the key economic challenges – and their solutions – for African countries and their partners.
Through our bespoke "African Debt Guide" , "Flagship Report: Options for Reimagining Africa's Debt System" and "Africa Unconstrained Video Series", we dive into the trickiest questions relating to African economics, and the relationship between African countries and China.
Average Credit Rating Score